Join the Center for Craft and UNC Asheville for this roundtable discussion as part of the virtual program series, Crafting Resilience.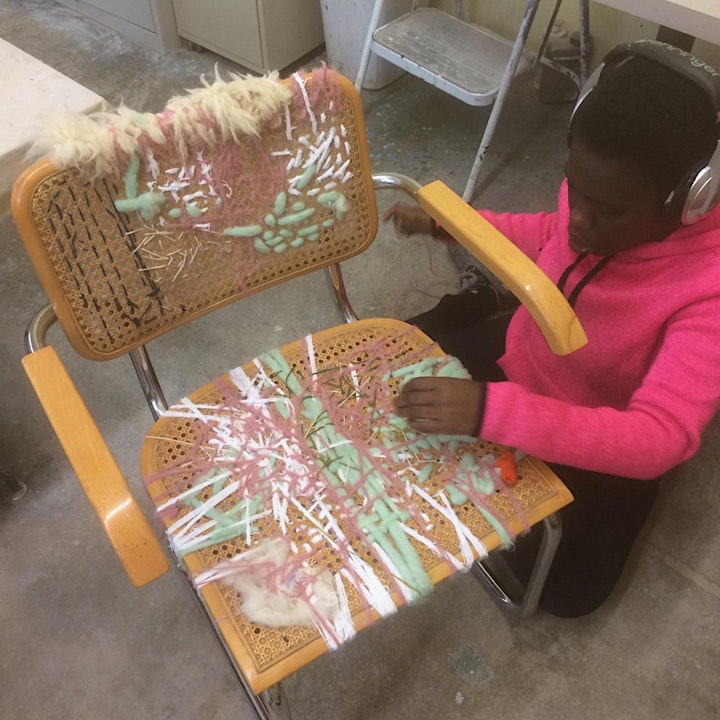 Crafting Resilience: Education and Community Engagement
The Craft Future Fund was established in April 2020 to support craft communities around the United States and their creative responses to the coronavirus pandemic, recognizing and investing in projects that cultivate strength and sustainability within the field of craft. From May-October 2020, the Craft Futures Fund awarded over thirty craft-based education projects that serve communities impacted by COVID-19. The Craft Futures Fund recipient projects represent diverse and multidisciplinary efforts to envision and build new, resilient futures for craft.
Join Andres Payan Estrada, artist and Curator of Public Engagement at the Craft Contemporary and artists, educators, and Craft Future Fund Recipients Tanya Aguiñiga, Celia Lesh, and Cristina Tufiño for a roundtable discussion about how craft can support its communities in the face of today's challenging times, driven by engagement with their Craft Futures Fund projects and craft practices.
Event is hosted through Zoom. New to Zoom? Visit their Help Center to get set up.
About Crafting Resilience
Crafting Resilience is a virtual program series exploring how craft can cultivate strength and sustainability in individuals, spaces, and communities in the face of adverse conditions. Bringing together interdisciplinary and intersectional voices, the programs will animate dialogue and reflections on collective memory, healing, and social justice in the study and practice of craft. In a moment when global, national, and local forms of political turmoil, public health crisis, and human suffering have collided as never before, these discussions and presentations can help us consider how to craft resilience in challenging times.
Crafting Resilience is organized by the Center for Craft in partnership with the University of North Carolina Asheville.
Image: Shantae Robinson working in Celia Lesh's Chairs Reimagined Workshop. Courtesy of Celia Lesh