Join the Center for Craft and UNC Asheville for this conversation about craft, activism, and overcoming obstacles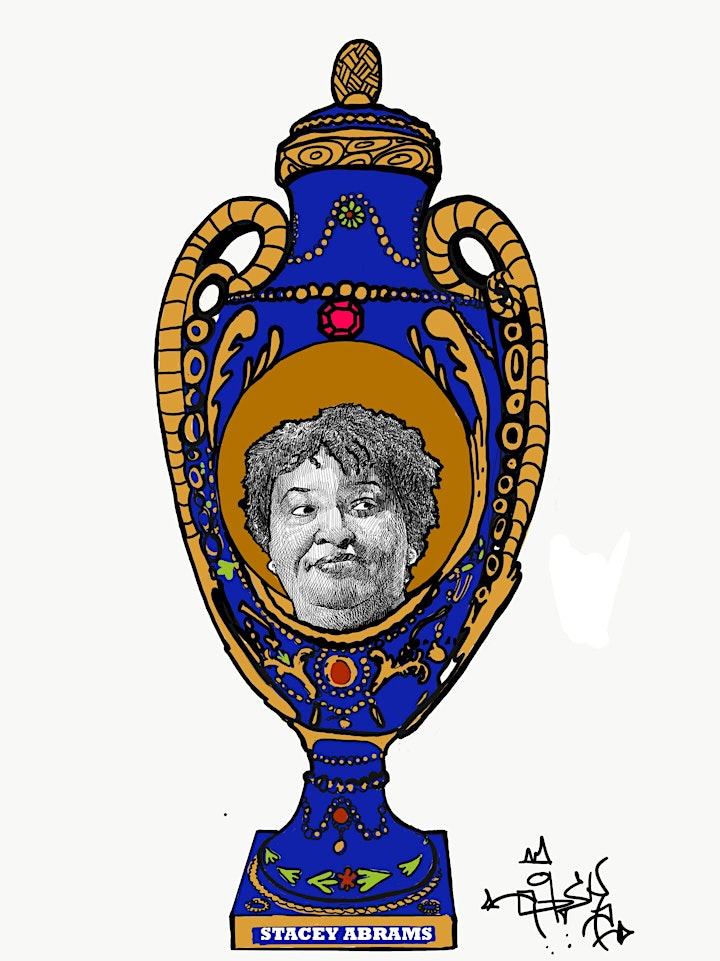 Crafting Resilience: Activism and Overcoming Obstacles
Ceramic artist Roberto Lugo and curator Michelle Millar Fisher both use their creative platforms to address and expose social inequities. A self-described "ghetto potter," Lugo speaks often of what the pottery wheel can teach us about resilience and overcoming obstacles, even tagging one wheel with the resounding message that "this machine kills hate." Fisher navigates the world of craft as a curator, activist, and educator, spearheading initiatives like the Art+Museum Transparency Salary spreadsheet to advocate for equitable labor practices in the field.
Join Lugo, Assistant Professor at Tyler School of Art, and Fisher, the Ronald C. and Anita L. Wornick Curator of Contemporary Decorative Arts at the MFA Boston, for a conversation about efforts to diversify and envision resilient futures for the fields of art, craft, and design.
Event is hosted through Zoom. New to Zoom? Visit their Help Center to get set up.
About Crafting Resilience
Crafting Resilience is a virtual program series exploring how craft can cultivate strength and sustainability in individuals, spaces, and communities in the face of adverse conditions. Bringing together interdisciplinary and intersectional voices, the programs will animate dialogue and reflections on collective memory, healing, and social justice in the study and practice of craft. In a moment when global, national, and local forms of political turmoil, public health crisis, and human suffering have collided as never before, these discussions and presentations can help us consider how to craft resilience in challenging times.
Crafting Resilience is organized by the Center for Craft in partnership with the University of North Carolina Asheville.
Image: Roberto Lugo, All Hail Stacey Abrams, 2021. Courtesy of the artist